Birthday Cake Mallows
Indulge with these fluffy, happy, vanilla birthday cake mallows all decked out in nostalgic multi color sprinkles. Let's celebrate your special day or your BFF's BDay in mallow style. We won't ask how old you are!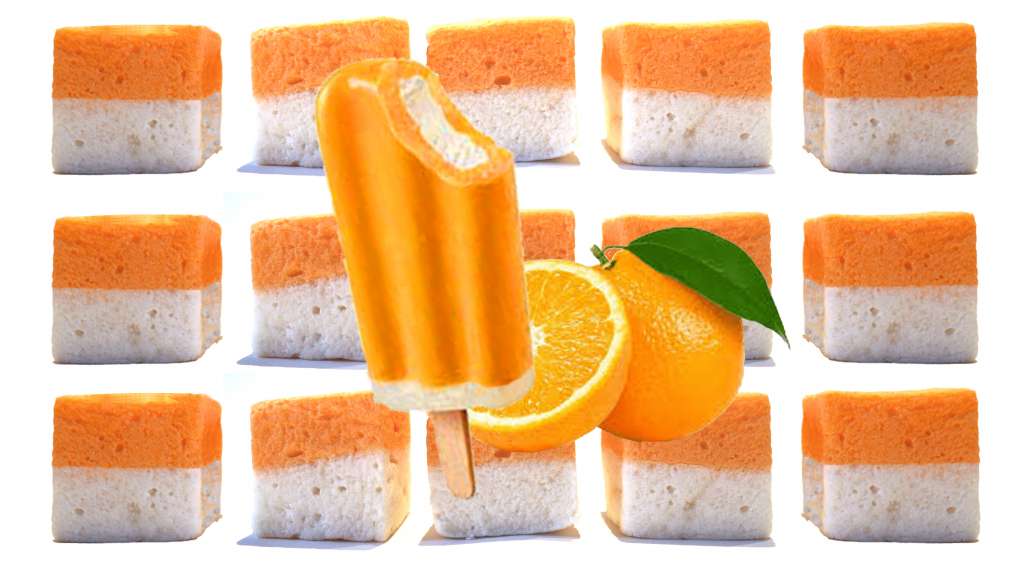 Creamsicle Mallows
Who needs a freezer? Not you if you're indulging in Mitch's sweet and creamy blend of orange and vanilla. Evoke a childhood memory without the drips! Mad Mallow Fun!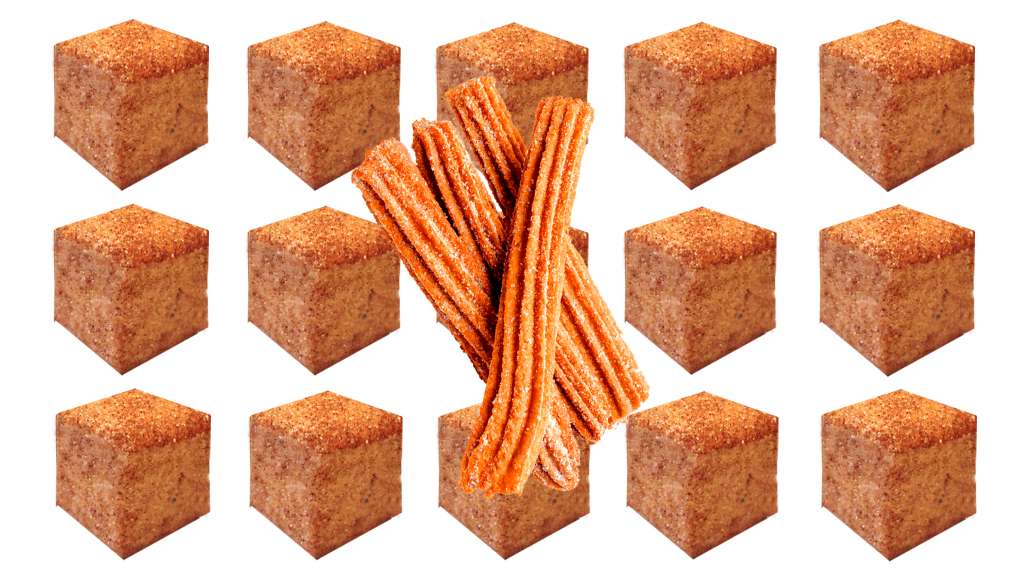 Churros Mallows
The aroma and flavor of the Churros sold on the corner, with a delightful cinnamon-sugar crunch on the outsides and that fried toasted flavor you love on the inside. The perfect treat for your Cinco De Mayo Party or an any day celebration!
Key Lime Pie Mallows
Who doesn't crave those sweet, tart grahamy creations that are key lime pies. Here at MitchMallows we unlocked the formula for the perfect Key Lime Mallow Pie. Let our mallows transport you to key west!
Root Beer Float Mallows
Root Beer Float Mallow..Oh yes we did…The most delicious flavor combination in culinary history, root beer and vanilla ice cream! Now here in mallow form. A triumph of confectionery genius
Chocolate Peanut Butter Mallows
A perfect harmony of confectionery flavors unite to create this cutting edge yet classic mallow. Dutch processed valrhona chocolate combined with buttery peanut equals candy nirvana. And you thought the cups were all that!
Mint Chocolate Chip Mallows
One of our most popular flavors. Often imitated, never outdone. The chocolate. The mint. The mallow. Mitch outdid himself with his creation of this mind boggling flavor. You love the ice cream, your gonna be smashed by this flavor bomb.
Blueberries and Crème Mallows
Mitch says a blueberry and crème mallow every morning puts me in the right mood for a perfect day. Rich blueberry flavor combined with creamy vanilla makes for a splendid indulgent treat. The bluebird of happiness would agree!
Pink Lemonade Mallows
Tart and Tangy…nothin' refreshes like an old fashion pink lemonade transformed into a 21st century treat as one of our stellar MitchMallows. We are all smiles on a summer night! AND IT"S PINK!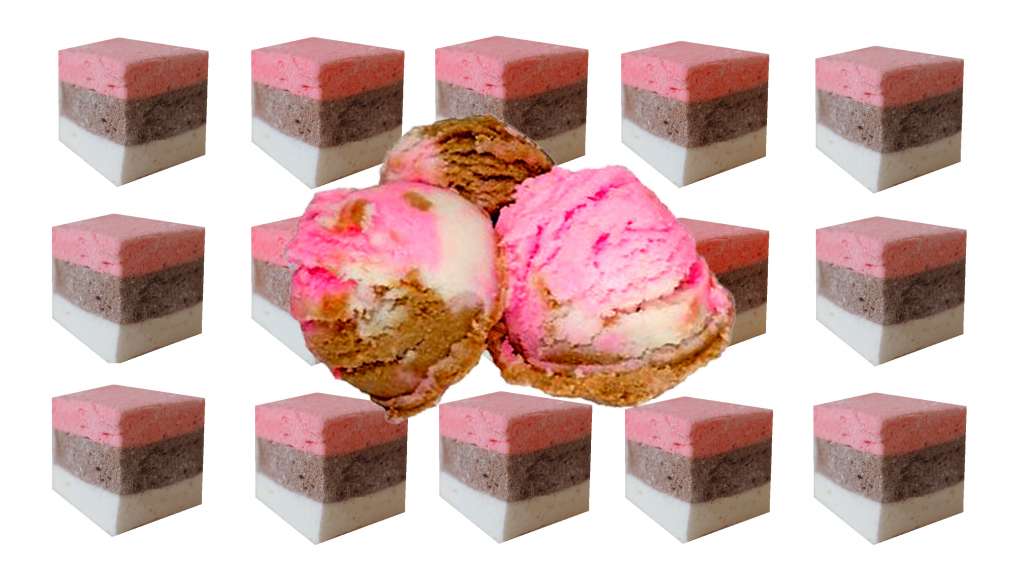 Mallowpollitans
Three of our classic flavors together for the first time in one cube! Delicious Strawberry, Vanilla & Chocolate layered together, perfectly in sync. It reminds us of the Neapolitan ice cream mom bought for us when we were kids. The Layered Look is in!
Cherry Vanilla Mallow
Fresh summer cherries lend their delightful taste to creamy vanilla. The perfect combination of pure, sweet velvety vanilla mallow and a flavorful layer of juicy cherries mallow…it's quite amazing.
Vanilla Dream Mallows
Intense vanilla flavor in a fluffy cube of joy. Mitch takes THE classic marshmallow one step beyond, packing this fluffy treat with real vanilla punch. You'll never use the words "plain" and "vanilla" in tandem again. Perfect for s'mores and more! Dream ON!
Banana Split Mallows
If you love the sundae, you're going to go banana's over this whimsical take on the beloved ice cream classic. 
Frooty Loopy Mallows
Our delicious vanilla dream mallow covered in a dense coating of your breakfast cereal! Perfect any time of the day. The marshmallow-cereal combination you didn't realize was missing from your life.
Rainbow Cookie Mallows
The beloved Italian cookie transformed into a splendid new MitchMallow. Almond essence, raspberry jam and decadent chocolate, topped with sprinkles makes this mallow one of our most adventurous new flavors.
Holiday Candy Cane Mallows
Candy Canes reimagined as MitchMallows. These zingy, minty treats dipped and striped in white chocolate are the perfect Holiday Gift! Decadent, floating in hot chocolate on a cold winters' day or indulge in one straight from the box.
Holiday Egg Nog Mallows
The traditional holiday beverage now in mallow. All the rich, creamy, noggy flavor you love, with a surprise layer of cinnamon and nutmeg embedded in the middle. Let these mallows melt in your hot chocolate for an amazing winter wonderland treat! 
Ginger Wasabi Mallows
They called us crazy for even thinking of this flavor. Yes it's gingery. Yes it's wasabi. Yes it's a marshmallow. This phenomenal artisanal flavor will have your favorite foodie stand up and cheer. Welcome to the dawn of a new era in marshmallows.
Mexican Hot Chocolate Mallows
These rich, dark, Dutch processed chocolate mallows are infused with a generous dose of cayenne pepper. This spicy and chocolate combo, form the perfect flavor profile for your hot cocoa or just for snacking. Let the fiesta begin.
Mitchie's Easter Chickies Mallows
The perfect addition to your Easter basket. These personable mallow chicks are covered in white chocolate, sprinkles and googly eyes. The ideal treat to brighten your holiday celebration. Hello Chicks! Goodbye Peeps!
Cookies & Creme Mallows
Your favorite cookie transformed into a revolutionary, three layer mallow. Proudly snacking our way into the new mallow-verse.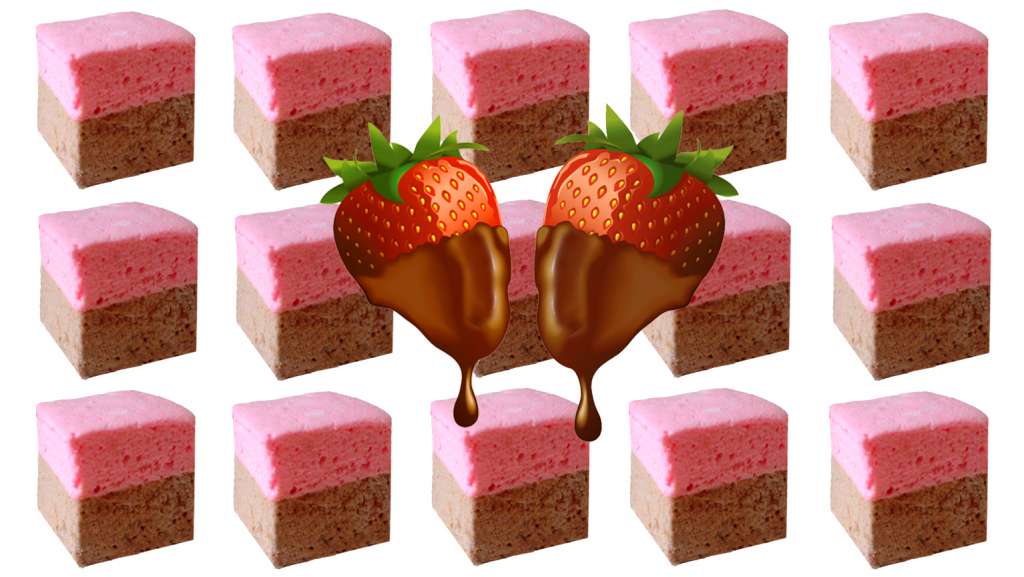 Chocolate Strawberry Mallows
We are sweet on this classic combo. Chocolate and Strawberry, together. For mallow lovers everywhere!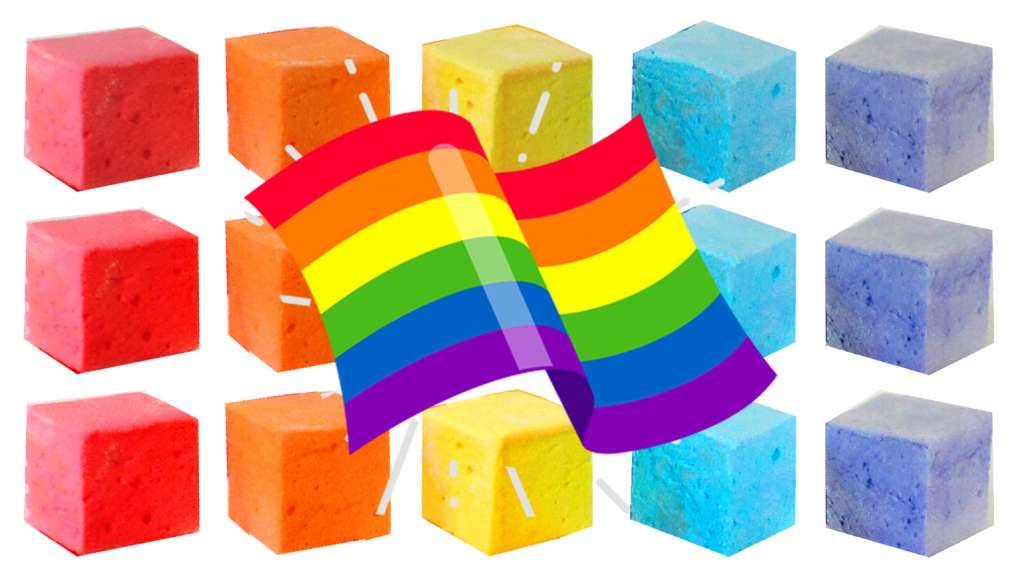 Pride Mallows
LGBTQ Mallows. We're here. We're proud. We're mallows! Fruit flavors rule…as if you had to ask!
Prosecco Mallows
The essence of prosecco reimagined as a cube of sparkling mallow. What will Mitch think of next!
FrankenMallows
Halloween will never be the same with these, goofy monster treats. They're frighteningly delicious. Boo!
Mimosa Mallows
Potent champagne and orange juice flavors create this surprising brunch mallow. Hey Mitch, can the omelet mallow be coming soon?